Heavy Duty Package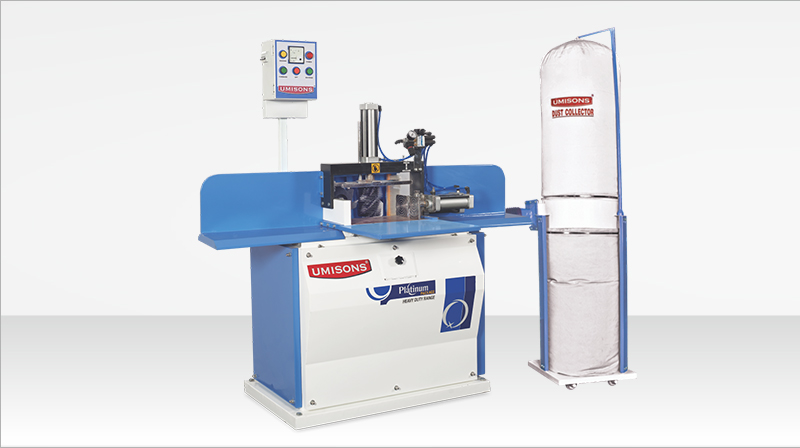 M/c : UI 1206
(Feed-board for finger shaping)
Notes :
Platinum-Heavy duty range also have Manual clamping shaping m/c and Manual Pressing vice, as options.
Cost-efficient m/c for mass manufacturers
Auto drive finger shaping m/c Pneumatic clamping model & Pressing Vice unit. For those big industries who are aiming fairly high volumes. Particularly in Door-window-frames, flush-doors and big wooden sizes.
Hydro Pneumatic Pressing Vice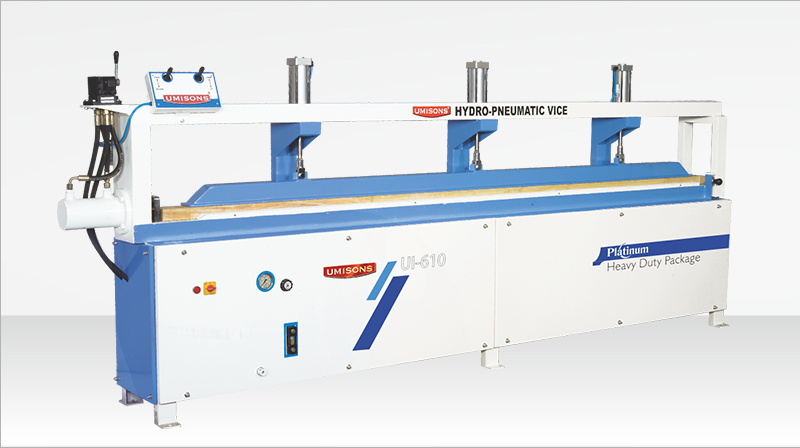 Note : Platinum-Heavy duty range also have Manual clamping shaping m/c and Manual Pressing vice, as options
Finger Shaping M/c
Finger Jointing Vice
Package
Power Require
Working Capacity W/h(mm)
Working Capacity L / W / H(mm)
Power Require
Platinum
8 HP
300 / 150
3000 / 150 / 150
1 HP-for Hydro Model